Search
results for

: step

We found 220 results matching your criteria:
Web Videos
The NASTIEST Steps and Ankle Breakers - Rugby (Union & League) Part one 1 Link: https://youtu.be/S87lf9SZkjo In this video I tried to put all the best...
Best Rugby Steps - Ankle Breakers HD In this video I tried to put all best rugby steps which you have seen hope you'll enjoy As a always please let me...
A compilation showcasing some of the best pieces of side steps and footwork in the game of rugby union! Tweet me video requests - https://twitter.com/...
OMG WE REACHED 1 million VIEWS lesssssss getttttt itt mainnnnnn THANK YOU Please Like and Subscribe Social Media: Instagram: DanSefo Snapchat: ...
Sessions
Get your team the fastest and most agile out there. As the season deepens, we all need to stay on top of our game; make sure every position is covered...
Teach your team to ruck safely, effectively and quickly. By going 'through the gate' you'll avoid giving away penalties and encourage better binding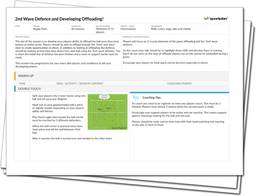 Develop your team's offloading in attack and their 2nd wave defensive play with this session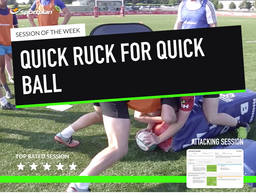 Quick rucking that produces quick ball is the first step towards a dangerous attacking side. Use this session to get your team rucking quickly, effici...
Community Drills
Focus on smooth transition , fast action, after being touched by opponent. Focus. Yellow ball carrier Blue - Dummy halfGreen - 1st rece...
4 cones in each corer. One team tries to flip the cones. The other team defends. Defend by hugging, If hugged choose another corner. The team also nee...
In pairs players face each other on their feet, 1 step appart. On coaches call players tackle with a Hook first then Grab to get hold of player finis...
Space cones three meters apart.red layer advances the ball towards the advancing blue defender.the defender advances shuffling, scanning with hips squ...