Establishing Depth and Pace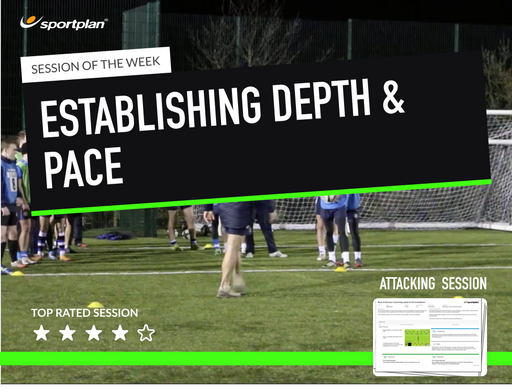 This rugby plan helps players time their run from greater depth, avoiding flat lines and ensuring they approach the ball at pace!
To get your players running at pace, making the right decisions and keeping the momentum in the attack this session highlights the benefits of joining the running line from deep. After all, a player who's behind play has a clear view of what's ahead of them, meaning they're able to scan and see where the space is to be attacked.
A skill is only ever a skill when your players can perform it under pressure.
We know that Rome wasn't built in a day but by beginning to work on improving your team's ability to run from deep you'll have taken an important step forward.
This session is available as part of an Interactive Coaching Pack, scroll down to learn more