Search
results for

: passing

We found 43 results matching your criteria:
Drills

category: Passing
Rugby 2 v 1 Passing This is a simple 2 v 1. The two players have to get past the one defender without being touched, that's it. The defender will sta...

category: Passing
Rugby Quick Hands Passing Tell your players the following..... The first player runs out with the ball to the first set of cones and passes the ball ...

category: Passing
Rugby Clapping Game Passing Tell your players the following. Lets just get the ball moving clockwise for a while, just to get the ball moving through...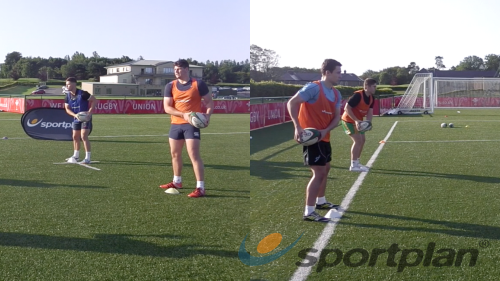 category: Passing
Rugby 2 Hand Passing Hip Drive Passing The aim of the drill is to develop players wrist strength. Start with the ball sitting on the outside of the h...
Web Videos
Hey guys, I'm Peter Breen, your coach at RugbyBricks. Thanks for purchasing the RUGBYBRICKS FIELD passing program! First of we're going to talk about ...
Rugby America's John Walkman teaches us proper technique when passing the ball in Rugby.
Sessions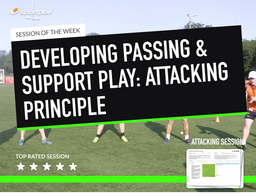 Develop your team's attacking abilities with this session, working on their passing and support for their team-mates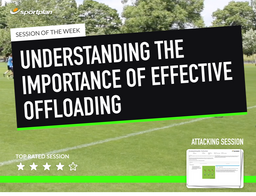 Develop your team's decision making ability to recognise how and when to set up an offload to unlock the defence.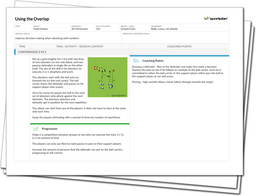 Make sure your players support their team-mates with this session, by using the overlap in attack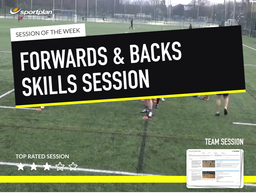 Make sure your forwards and backs have the skills needed in Rugby with this session, improving areas such as the punt kick and scrum!
Community Drills
1. Sort players into pairs2. Pairs stand on cones facing each other, suitable distance apart3. Pairs take it in turns to catch and pass ball back and ...