Search
results for

: passing

We found 356 results matching your criteria:
Web Videos
Rugby America's John Walkman teaches us proper technique when passing the ball in Rugby.
I stopped by the F45 gym for a rugby halfback masterclass with Aaron Smith. Join me for a great rugby training session with Aaron, halfback for the Al...
Hi, I'm Peter from RugbyBricks. I'm back with Georgia Page of the Melbourne Rebels for a passing field session to show you some of the favorite drills...
Sup! Welcome back to my YouTube channel. I hope you're having a great day! Thanks so much for watching! *** If you enjoy my videos then please conside...
Sessions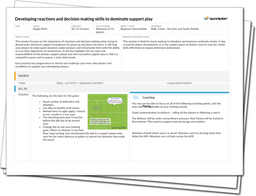 A player needs to make hundreds of decisions on the pitch. Get them making the right ones when in attack to utilise the support to sustain attacking p...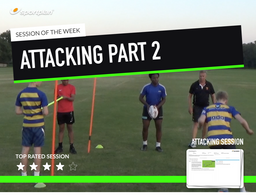 Work on your players composure when going into contact to be able to provide the offload to create scoring chances even when under pressure.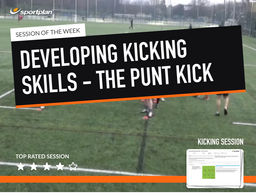 Make sure all of your players can kick the perfect Punt, with this kicking skills session
Think quickly and get past the opposition, with this attacking skills session!
Community Drills
Players stand in a circle or square facing outward.Player keeps feet fixed but passes to play on his/her left.Repeat a few times then change direction...