Search
results for

: passing

We found 348 results matching your criteria:
Web Videos
Rugby America's John Walkman teaches us proper technique when passing the ball in Rugby.
Shop MKP for the best in sports and leisure apparel and workout accessories! Use discount code JACOB10 for 10% off your entire order!
Hi! My name is Jacob and welcome to my YouTube channel! What once was a dream is slowly becoming reality as I continue my journey through life whilst ...
Improve Rugby Passing Technique, Perfect Rugby Pass, Chris Brown Rugby, www.improverugby.com, Rugby Pass, Rugby Skills, Rugby Fitness, RugbyDept.
Sessions
Fitness is a vital part of getting to the line for the full 80. Work on your teams skills and technique whilst putting them under fatigue with a gruel...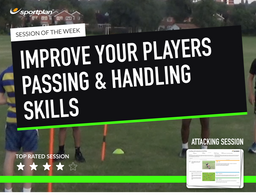 Get your players passing accurately and with variety in this session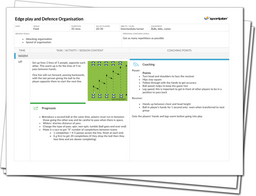 Get your defence organised with this session, making sure your players are communicating with one another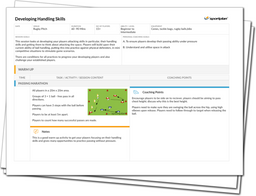 Get your players handling skills super sharp so that no loose balls are given up. Gradually build up pressure to test their handling ability when conf...
Community Drills
2 teams align next to coach.Coach passes ball to one team, all players must "run-around" their marker to enter the playing grid.3 v 3 tag ru...
Reaction plays – Whistle (15s HIIT)All players in rows, must see me.High knees passing to left & backTime keeping & whistleQuick passing, high...