Search
results for

: passing

We found 339 results matching your criteria:
Web Videos
Passing the rugby ball may seem like an easy task, but when you are sprinting at full speed, a well executed pass to the chest is MASSIVE and will ope...
Improve Rugby Passing Technique, Perfect Rugby Pass, Chris Brown Rugby, www.improverugby.com, Rugby Pass, Rugby Skills, Rugby Fitness, RugbyDept.
Sessions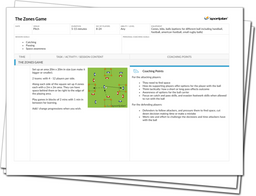 Use this fantastic drill in your next coaching session today and get ready to work your players hard

Burst through defensive lines with this attacking passing and handling plan - designed to sharpen your players' support running in the attack
Blow away the cobwebs. Use these conditioned games in your pre-season build up to prepare players for contact and refresh their long-distance passing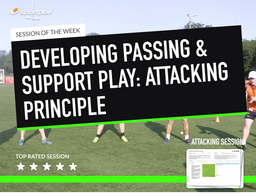 Develop your team's attacking abilities with this session, working on their passing and support for their team-mates
Community Drills
Reaction plays – Whistle (15s HIIT)All players in rows, must see me.High knees passing to left & backTime keeping & whistleQuick passing, high...
4 attackers v 2 defenders. 4 players stand in the middle of the pitch red facing red, blue facing blue. The attackers start with the ball and advance ...