Search
results for

: passing

We found 341 results matching your criteria:
Web Videos
Shop MKP for the best in sports and leisure apparel and workout accessories! Use discount code JACOB10 for 10% off your entire order!
Jonny Wilkinson is acknowledged as one of the rugby world's great distributors. In this exclusive video, let the Toulon, England and Lions star show y...
Sessions
Blow away the cobwebs. Use these conditioned games in your pre-season build up to prepare players for contact and refresh their long-distance passing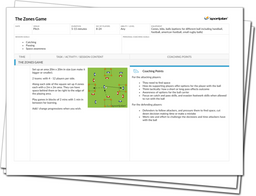 Use this fantastic drill in your next coaching session today and get ready to work your players hard

Burst through defensive lines with this attacking passing and handling plan - designed to sharpen your players' support running in the attack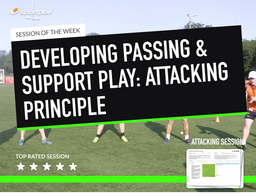 Develop your team's attacking abilities with this session, working on their passing and support for their team-mates
Community Drills
2 teams align next to coach.Coach passes ball to one team, all players must "run-around" their marker to enter the playing grid.3 v 3 tag ru...