Attacking part 1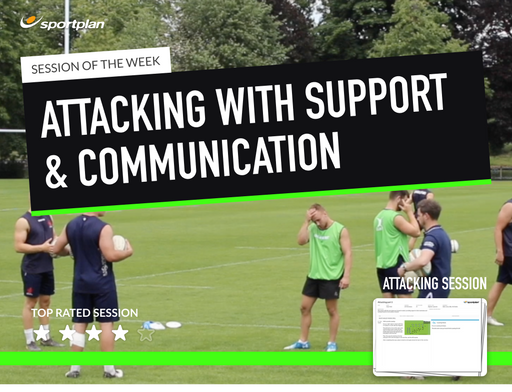 Make sure that your team attacks with plenty of support, focusing on communication and crisp attacking play, so that your team can get points on the board in this week's session!
With the use of excellent video drills, work on the different key areas needed to mount successful attacks, such as their passing technique and communication between their team-mates. By improving difficult techniques such as the switch, as well as clean and accurate passing, these will help your team going forward and limit turnovers by the opposition!
Watch your players put what they have worked on in the session to practise, testing them out against defenders so they are used to different styles of play, ready for your next match.
Look out for part 2 of this attacking session, coming up soon!