Understanding the importance of effective offloading to secure possession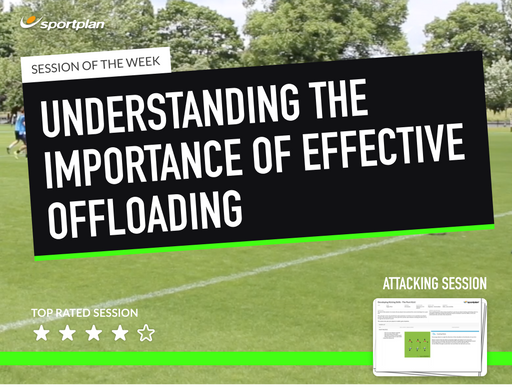 Develop your teams offloading to maintain attacks with this session!
Offloading accurately and at the right time can be the key to unlocking even the sternest of defences. Put your team through their paces to develop their decision making and technique when going into contact.
What?s in the session?
Begin with a thorough warm-up to prepare the squad both mentally and physically with reaction games.
Next, the session moves into the skill development section which encourage the offload when going into contact. The initial tackle is made on the ball carrier who then offloads to overlapping players who carry into the next phase of defence to offload once again. The session progresses, adding in some game-specific practices which forces more decision making as to when and where the players need to be offloading.
The final conditioned game allows for players to only offload when going into a tackle else they turnover possession. The practice forces supporting players to be in the right position and the ball carrier to recognise where they?re isolated and when there is the support to take the contact.
This session is available as part of an Interactive Coaching Pack, scroll down to learn more