Developing Invasive Attacking Skills!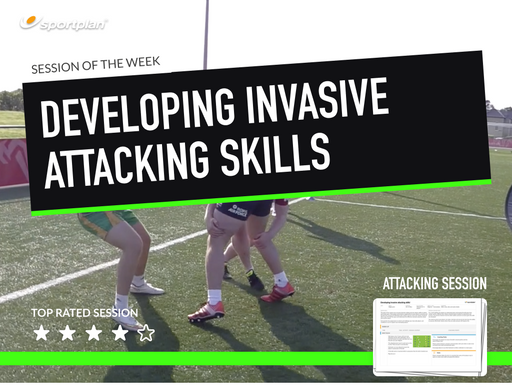 This session?s aim is to develop your players ability to create and attack space by improving their ball skills when offloading and passing to take advantage of space created. Create an understanding amongst your players of how to create space and the best ways to keep the ball away from contact under realistic pressure.
Begin the session with a thorough warm-up before progressing onto the technical parts of the session that focuses on continuous attack, creating 2v1?s and then how to go into contact and offload to create further attacking options for teammates. Finally, finish off the session with a modified game that puts the emphasis further upon the attackers and how they utilise the space and ball skills to take advantage.
Key Skills
Attacking: Offloads, Passing;
Contact skills;
Decision making.
Age group - anything above mini level - as more of a contact session.