Improving your Passing Skills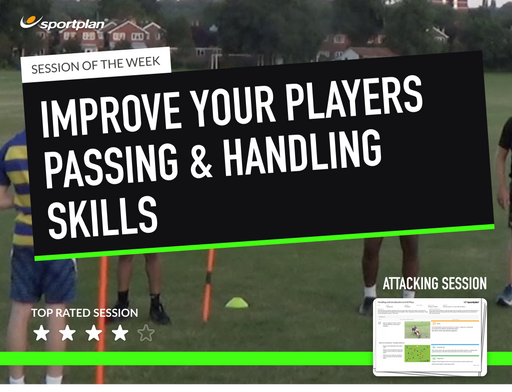 Get your players passing accurately and with variety in this session, mixing it up with different types of pass to catch the opposition off guard!
With plenty of top video drills, make sure that your team are using the correct passing technique to make an accurate pass, such as turning their head and shoulders to face the receiver. Get your players catching the ball with confidence under pressure, so they are focused and ready for a game situation, as well as working on offloading when being tackled to the floor.
Provide a little bit of flair with the 'out the back door' pass and mix it up on the pitch with the help of this session. Watch your team maintain possession on the pitch and run in more tries!