Attacking Principal: Developing Passing and Support Play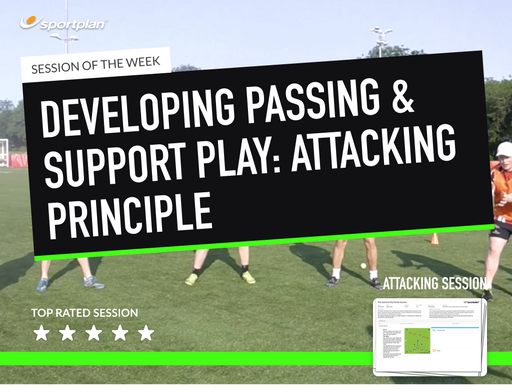 Look at developing your team's attacking abilities, focusing on passing and working on providing the support for their team-mates. Encourage your players to be creative going forward!
With a variety of challenging practices, get your players used to playing at a high intensity so even when they're fatigued, they can perform to a high standard with no mistakes. Focus on passing and support, working on their passing accuracy and technique, as well as their movement off the ball to provide sufficient support to their team-mates. Communication is key if your team is to succeed!
Encourage your players to look and attack any space, using the full width of the pitch to stretch the opposition out, therefore getting space for their team-mates. It's important that your players must be fully prepared to play under pressure - make sure they are ready to go in attack!
This session is available as part of an Interactive Coaching Pack, scroll down to learn more