Forwards and Backs Skills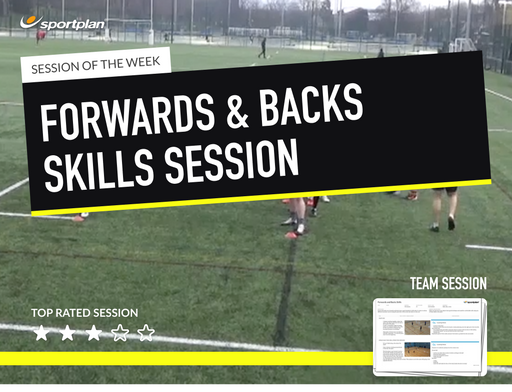 Ensure that both your forwards and backs have a good standard of skill when it comes to various different scenarios, such as using the punt kick, in the scrum and when in a line out. Create a versatile squad with your players in this session!
What's in the session?
Work with your players with the use of video drills, putting them through their paces with a number of competitive exercises that can be used in both indoor and outdoor training. Improve various techniques that is needed during a game, such as the punt kick, passing from the scrum and the lineout lift.
All of these skills play big parts of Rugby so it's important that you refine these skills and ensure that all your players are using the correct technique!
This session is available as part of an Interactive Coaching Pack, scroll down to learn more