Search
results for

: sit

We found 285 results matching your criteria:
Web Videos
1 USA vs CHN 3 GOLD SILVER BRONZE CHN - China SILVER USA - United States BRONZE UKR - Ukraine The International Paralympic Committee (IPC) is ...
Check out some of the best moments that took place on the 6th evening session of sitting volleyball. For more information on the Rio 2016 Paralympic G...
Results: Islamic Republic of Iran (3-0) 25-20, 25-19, 25-17 Team List: Brazil - 1 (S) DA SILVA Gilberto Lourenco Middle Block 2 (S) GOMES Levi Cesar M...
Sessions

Develop your players' ability to set accurately and the correct technique for making the overhand pass.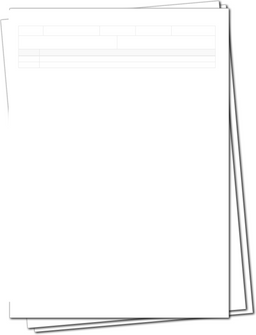 By keeping the session fun and encouraging some competition amongst the team, it will develop your players ball skills and court awareness in a way th...
Boost your players' ball striking, power and accuracy to ensure they are dictating the outcome of the points with their service.
Give your players the knowledge and understanding of the roles and skills required for each of the zones of the volleyball court.
Community Drills
Warm up:1. Get either side of the net.2. Set to each other.3. Dig to Self Set over the net.2 vs 2 Digging and Setting Match:1. Underarm throw the ball...
5 Push ups5 net jumps10 lateral line touches5 sit upsDo 3 repetitions
C slaat bal (1) op 2 verdedigers. Bal word naar centrum net verdedigd. SV loopt vanuit pos 2 naar centrum veld om set te geven op stijg/steek(2) voor ...
The emphasis of this drill is on proper mechanics of blocking specifically swing blocking. Players will work on their timing on blocking the middle at...