Search
results for

: pass

We found 676 results matching your criteria:
Web Videos
We are now on istagram! https://www.instagram.com/rugbyvids15/ Best offloads, best passes , best kicks and moment of genius from Quade cooper , sonny ...
Passing the rugby ball may seem like an easy task, but when you are sprinting at full speed, a well executed pass to the chest is MASSIVE and will ope...
The crash ball is an attacking tactic in rugby union where a player receives a pass at pace and runs to the opposition's defensive line. The crash bal...
Witness some of the best dummy passes from the Rugby World Cup so far. Who have we missed? Players Involved: Scott Williams (Wales), Harumichi Tatekaw...
Sessions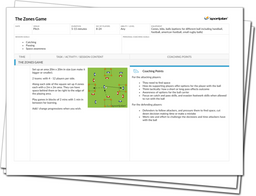 Use this fantastic drill in your next coaching session today and get ready to work your players hard

Burst through defensive lines with this attacking passing and handling plan - designed to sharpen your players' support running in the attack
Blow away the cobwebs. Use these conditioned games in your pre-season build up to prepare players for contact and refresh their long-distance passing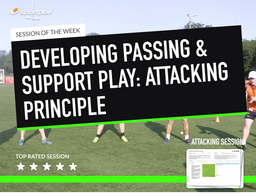 Develop your team's attacking abilities with this session, working on their passing and support for their team-mates
Community Drills
Par 3, J'avance avec le ballon et je passe lorsque j'arrive au plot
Départ de la porteAller-Retour Faire des passes en arrière
Par 6 : Un passeur qui enchaîne 20 passes consécutives. Passes aux joueurs de chaque côté Si annonce PLUS ou DOS le passeur...
Par 3,Travail en pré-fatigue : échelle / appuis -> fréquenceEnchaîner les passes à gauche et à droite, 5 de c...