Search
results for

: passing

We found 355 results matching your criteria:
Web Videos
The Draw and Pass move in rugby is very simple, but executing a simple Draw and Pass is the hardest thing there is. Tweet me video requests ...
I stopped by the F45 gym for a rugby halfback masterclass with Aaron Smith. Join me for a great rugby training session with Aaron, halfback for the Al...
Rugby America's John Walkman teaches us proper technique when passing the ball in Rugby.
Sup! Welcome back to my YouTube channel. I hope you're having a great day! Thanks so much for watching! *** If you enjoy my videos then please conside...
Sessions
Maintain possession and go forward with confidence, with this attacking session
Unlocked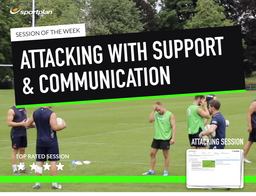 It?s all about points scoring with this session. Encourage your players to continually offer support to develop fine techniques to attack with crisp p...
Unlocked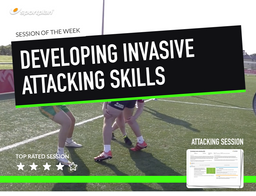 Improve your players decision making to help them recognise where the space will develop and how they can maximise their success when they create the ...
Unlocked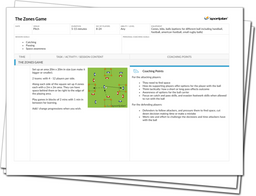 Use this fantastic drill in your next coaching session today and get ready to work your players hard
Unlocked
Community Drills
Players stand in a circle or square facing outward.Player keeps feet fixed but passes to play on his/her left.Repeat a few times then change direction...