Search
results for

: lob

We found 50 results matching your criteria:
Drills

category: Lob
Tennis Lob and Smash Lob Player 1 must feed player 2 with a lob (deep if possible). Player 2 must hit the smash and play out the point. NOTE: The bal...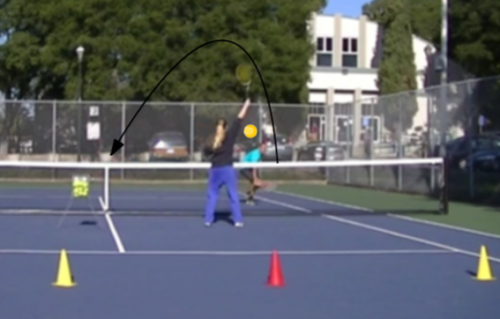 category: Lob
Tennis Lob off drop Lob The player stands on the baseline. Cones mark the deep zone. The coach stands close to the net and feeds a drop shot to the b...

category: Lob
Tennis Returning a smash Lob Player feeds an easy lob to the coach, who then returns with a smash shot. The player has to return the coach's shot usi...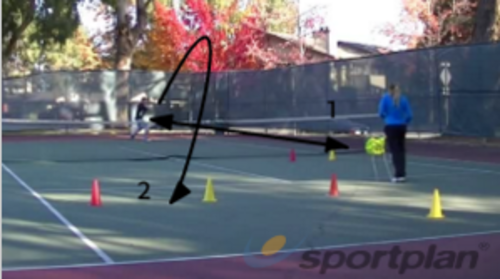 category: Lob
Tennis Drop and lob Lob The coach feeds the ball to the backhand side, and the player hits backhand drop shot down the line and moves forward. The co...
Web Videos
Today we show you how to hit a topspin lob. This video is for players with a PlayYourCourt rating of 50 to 80. Also, check out some of our other onlin...
Many recreational players are fearful of the lob. It can be frustrating trying to run back or having to hit an overhead, however, lobs at the recreati...
If your opponent is at the net, or approaching it, then you have a range of options, including attempting a lob. Find out how to hit point winning lob...
This is the official Wimbledon YouTube page. To keep up with Wimbledon throughout the year, visit wimbledon.com/mywimbledon.
Sessions

Get your players working effectively as a duo and improving their doubles game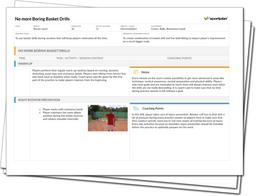 Make training interesting by mixing up the practices to get your players thinking how to adapt from one situation to the next.

Get your players aware of their positioning on the court so they move effectively to make every ball with a strong, composed technique, from lobs to r...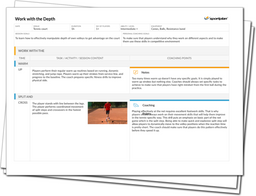 Produce a player that recognises the value of varying the depth to dictate where the opponent plays from on the court. This session is great to learn ...
Community Drills
In pairs, one student is the server, while the other is the hitter. The server starts at the back of the sevice line and hits the ball to the hit...
De spelers krijgen elk om beurt 3 ballen. Deze spelen ze over de trainer. De trainer geeft dus de bal aan, steekt daarna zijn racket in de lucht, en d...
il giocatore gioca in sequensa dritto, rovescio, dritto aggressivo vole, vole, smash.la serie successiva l'attacco viene fatto con il rovescioopzional...