Search
results for

: passing

We found 302 results matching your criteria:
Web Videos
Jonny Wilkinson is acknowledged as one of the rugby world's great distributors. In this exclusive video, let the Toulon, England and Lions star show y...
Passing the rugby ball may seem like an easy task, but when you are sprinting at full speed, a well executed pass to the chest is MASSIVE and will ope...
This week the Rugby HQ gang counted down the Top 5 'ridiculous' passes of all-times. Magic show quality passes which had you shaking your head. This i...
Sessions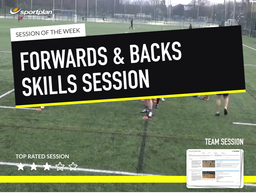 Make sure your forwards and backs have the skills needed in Rugby with this session, improving areas such as the punt kick and scrum!
Unlocked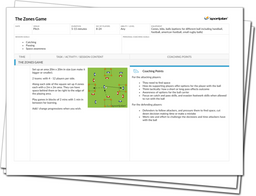 Use this fantastic drill in your next coaching session today and get ready to work your players hard
Unlocked

Burst through defensive lines with this attacking passing and handling plan - designed to sharpen your players' support running in the attack
Unlocked
Strike the perfect balance between fitness and rugby drills in this challenging session, using fun games and fitness drills to get players looking for...
Unlocked
Community Drills
Grid Passing drillspaasing drill 1passing drill 3