Search
results for

: coaching

We found 202 results matching your criteria:
Drill Categories
A lineout is used to restart play, when the ball has left the field of play. Unless your team has "kicked for touch" when awarded a penalty the "throw...
Web Videos
Former Scotland international and head coach in waiting Gregor Townsend reveals the keys to becoming a top level coach. Follow World Rugby on social ....
This Junior Rugby Team Coaching Template is Designed to: 1. Promote Fundamental Skill Development 2. Make it Easy for Junior Team Coaches to Deliver a...
Japan head coach Eddie Jones runs through the dos and dont's of attacking with our most recent masterclass Follow World Rugby on social media: TWITTER...
Coaching for decision-making in rugby Presented by John McKee, Fijian National Rugby Coach Good decision-making is essential for performance in rugby ...
Sessions
Improve how your team exploit mis-matches in the opposition's defence to get them creating more try-scoring opportunities with this attacking skills s...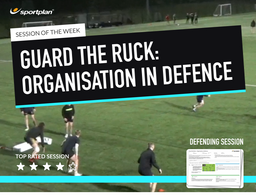 High tempo defending and handling plan. Improve your rugby players' communication, organisation and line speed for a more solid backline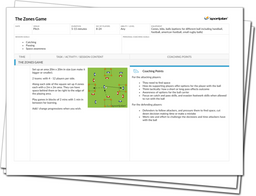 Use this fantastic drill in your next coaching session today and get ready to work your players hard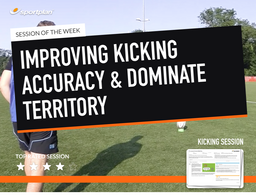 Work on improving your player's kicking accuracy and technique with the use of great videos and drills!