Search
results for

: extra

We found 73 results matching your criteria:
Web Videos
Ninh explains the Rules of Hockey. A beginner's explanation of the popular game of Hockey (Rules). Watch this short tutorial video guide on how to pla...
Hello, in today's video we will be showing you the best field hockey deflection goals from short corners. These are the best drag flicks, and shots th...
Sessions
Give everyone on the team the confidence to take the ball under pressure, beat a player with their 1-on-1 skills, then move it on.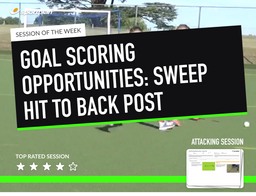 Get any shot off towards the back post, whether it's a sweep or a push to put it on a plate for a deflection into the goal.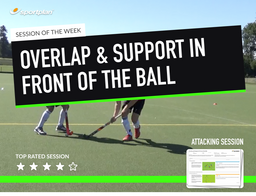 Baffle your opponents with the illusion of an extra man - coach your players to move positively with overlapping.
Why let them have the ball!? Just keep it for yourself instead! Create goal scoring chances from just keeping the ball.
Community Drills
Normal 0 21 false false false NL X-NONE X-NONE MicrosoftInternetExplorer4 ...
Players have to stay within their zone.Can create different rules - teams have to use player in middle or they can gain an extra point if they skip th...
3 vs. 2 at the back of the half, aiming to get enough space to aim a long pass to a leading forward. Then 1 vs. 1, forward vs. defender for the goal. ...
Set up a small pitch with a single goal and 4 "gates" made up of cones or throwdowns.Small sided teams, attackers versus defenders + GKAttac...