Overlap and Support in Front of the Ball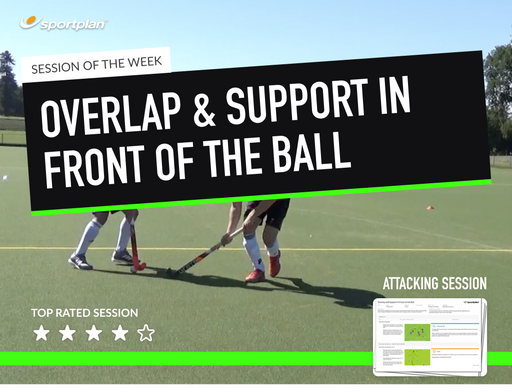 This session is designed to get your players moving forward after they've made the pass, getting them to support the player on the ball and offer a passing outlet to continue the attack.
By teaching your players to not stand still after passing the ball up field they can effectively create the extra man on the attack. By having an extra option when running forward you'll give the opposition a tricky decision - do they go to the player on the ball or cover the space in case they pass to the support?
Benefits from this session:
Improved passing
Improved off the ball movement
Better fluency in attack
Players will successfully learn to overlap
.
So don't just stand still, make the run forward and create an extra passing outlet!
This session is available as part of an Interactive Coaching Pack, scroll down to learn more