Search
results for

: test

We found 70 results matching your criteria:
Drill Categories
Your players' hockey shooting and goal scoring ability will ultimately determine if your team wins games. Goals win matches! Shooting should only be d...
Web Videos
Hockey Zone want you to give these tests a go and see how you compare. Send us your results. Hockeyzone.org.au for contact details. Look out for the o...
The Canadian Women's National Field Hockey Team was at the Richmond Olympic Oval for fitness testing before their winter break. Testing included a 40-...
As dawn broke on Lehigh's Goodman campus, the field hockey team hit the track for their annual fitness test.
Test your field hockey skills with our Drill of the Week, Around the world.
Sessions
Keep up and improve your players? strength, power, speed and muscle endurance with this short fitness session!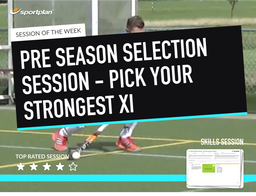 As the season beckons, make sure you?re fully aware of your strongest XI by putting them through their paces with numerous tests to really see who you...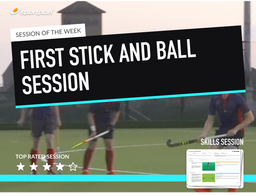 Your season starts now! You?ve been doing your fitness work but now it?s time to get a stick in your hands and start working on the basics with this s...
>How do you play hockey if you don?t know what?s going on around you? Get your young players moving with their eyes up to become passing demons!
Community Drills
Divide the group into two teams and make them stand behind one another in their respective teams. Infront of them will be a goal. The objective of thi...