Search
results for

: keeping the ball safe

We found 9 results matching your criteria:
Web Videos
A guide to essential defending skills in netball- positions, movement, footwork and more! Want to shoot like England Goal Shooter Joanne Harten? Pass ...
This guide shows you Defending in Netball Watch This and Other Related films here: ... Subscribe!
Netball Advantage are courses I've created to help all Netball Coaches improve their coaching. Even advanced coaches will pick up or be reminded of vi...
Sessions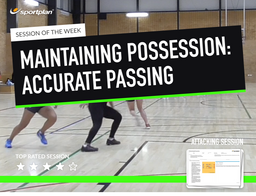 Improve your players leading to be able to create numerous options for the player on the ball and encourage them to keep the ball and maintain possess...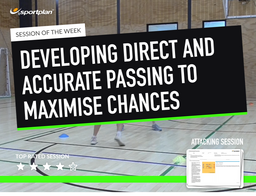 A great pass is made by a perfect delivery and a concise lead to offer the passing option. Get your players moving for each other to create connection...