Search
results for

: flat pass

We found 21 results matching your criteria:
Drills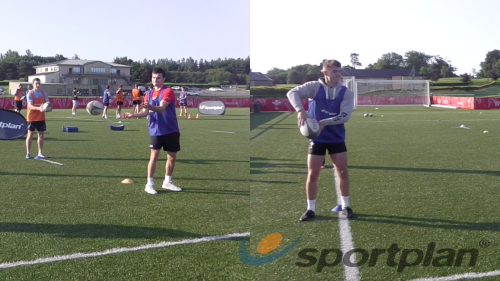 Rugby Static Flat Pass Passing The aim of the drill is to develop a short push pass.

Rugby L-Shaped Passing Passing Lets get the ball and the players moving with ... Allow the players to simply move the ball down the line. deep, depth...

The first player will go, aiming to intercept the flat pass. Then the next, until all players have intercepted the pass. They then move another cone ...

Rugby Mini Game - Skills Game Handling In this game players try to keep possession and ... Forward pass = a scrum to restart ... Flat Defence Drill ...
Web Videos
As part of our on going collaboration with Rugby Dump Coaching we look at the use of screen passing in Rugby Union, how it is executed and by way of t...
A demonstration to how to perform a flat pass. The ball is not meant to spin during flight, so simply releasing it when throwing is a great way to suc...
Jonny Wilkinson is acknowledged as one of the rugby world's great distributors. In this exclusive video, let the Toulon, England and Lions star show y...