Search
results for

: placement

We found 55 results matching your criteria:
Drills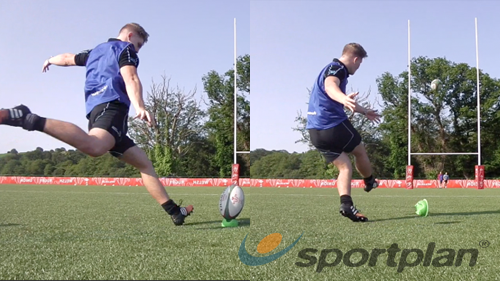 category: Kicking
Rugby Goal Kick Foot Placement Kicking Players looking to get the non kicking foot close to tee.
category: Tackling
Rugby Presenting The Ball Tackling Good for younger rugby players to learn how to go into contact and set up the ball at pace, you can use it as a co...

category: Kicking
Rugby Kicking to support Kicking One player starts with ball and runs to first cone, where he kicks the ball across to the other cone. The other play...

category: Kicking
Rugby Box Kick Kicking The box kick is a very dangerous tactic for attack and defense. When attacking it can apply immense pressure on a team by putt...

category: Ruck
Rugby Ruck - Full Ruck Take contact on own terms If no close support, go to ground and present the ball Protect head (especially younger players) Arr...
Web Videos
Hartpury College Sports Business Management students, James Voss and Seb Negri, talk about the benefits of doing a work placement as part of their deg...
Yo! In this video I take you through a few pointers when it comes to playing in the "wing" position in the game of rugby-league. Rugby league, as oppo...
Community Drills
Players to sprint to the orange cones and score a tryThe act of scoringBall placementShort Celebration
2 équipes de 5 joueurs avec chacune un 9 (F) et un ballon.Au signal les 2 DM lance leur ligne d'attaque (ballon au sol) et vont se placer en sprint de...
Drill-(If everyone has gum shields)- In pairs, on knees,side by side, one person holding arugby ball(simulate going to ground, not putting hands out),...