Search
results for

: Passing

We found 126 results matching your criteria:
Web Videos
John Speraw, Olympic Gold Medal Volleyball Coach and UCLA Head Coach, goes over passing technique. Learn the secrets of the proper way to pass ...
Learn the fundamentals of passing a volleyball with details about an effective ready position, platform, and passing motion. This video will show you ...
Louisville Head Coach Anne Kordes teaches you how to train young volleyball players to master one of the most important skills in the sport - passing....
Sessions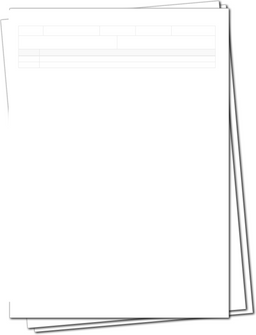 By keeping the session fun it will develop your players ball skills and court awareness in a way that will keep them engaged and motivated ready for m...
Boost your players' ball striking power and accuracy to ensure they are winning points with their service
Create better setters that can pass the ball effectively and accurately wherever they receive the ball on the court.
Improving coordination and concentration doesn't have to be hard! Find out how with this fun and innovative session
Community Drills
One Tosser/ One PasserTosser will toss one short and one long to the passer.The passer MUST move their feet to get under the ball and forearm pass it ...
Each team will have the chance to have each player serve the ball over the net to the other team to practice their hitting.Make sure the player a...
Passing the ball between each other using different types of passing techniques ( overhand and underhand technique)Students should get on time under t...
- players volley or forearm pass to their teammate and move to the empty spot- 2nd player repeats and so on- group tries to keep the ball up for as lo...