Search
results for

: Drop Shots

We found 29 results matching your criteria:
Drills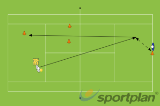 category: Forehand-Drills
Coach feeds short balls to the player. Player alternates offensive shot and drop shot.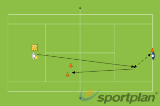 category: Attacking
Coach feeds easy balls to the player. Player tries to hit drop shots.

category: Forehand-Backhand-Drill
2 players play points against each other. Player A has to finish the point in 3 shots to win.
Drill specifications:
2-...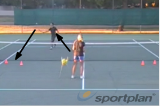 category: Forehand-Drills
The player stands on the service line and the coach feeds random balls. The player then responds with forehand drop shots.
Web Videos
... Most players over complicate the drop shot a great deal and as a result they aren't nearly as effective or consistent with it as they ...
Tennis Technique Lesson | How To Hit Deadly Drop Shots like Djokovic ... How to hit deadly drop shots. In this video Alex and ...
Collection of best drop shots for "The Tennis Master" (Roger Federer) Editing & Producing : ...
Sessions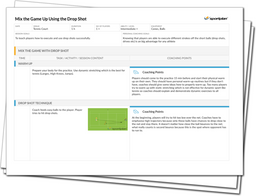 Add an extremely useful weapon to your players arsenal by teaching them how to perfect the drop shot!

Ban spin and power shots in this back to basics, close-quarters rallying session to teach your players how to feel the ball and focus on their hand sk...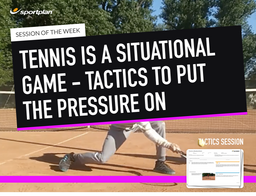 A session encouraging players to use their technical skills tactically!
Have your players mastered the dark art of the Drop-Shot and do they know how to spot a disguised Drop-Shot themselves? Find out in this tennis coach ...