Tennis is a Situational Game!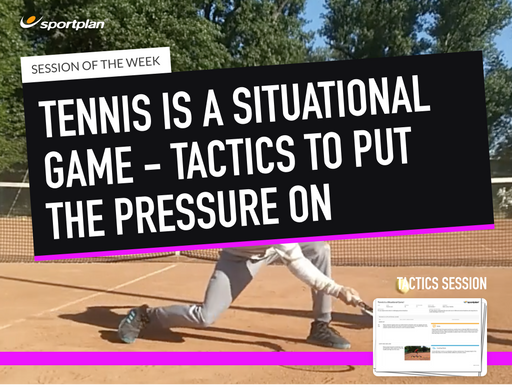 This session works on using tactics to help players gain an advantage on the court; putting pressure on their opponents by making the most of shot timing and position.
What's in the Session?
These tennis drills use simple shots for intermediates, so players can work on agility, reactions and control in game situations. We'll also look at different techniques to force the opposition into difficult situations to gain the upper hand, as well as preparing them for how to react tactically when under pressure from tricky shots.
Encourage your players to hit on the rise, counter drop shots cross-court and get balls to the backcourt, giving them the advantage over their opponent!
Use this session to get your players thinking smartly and tactically on court!