Mix the Game Up Using the Drop Shot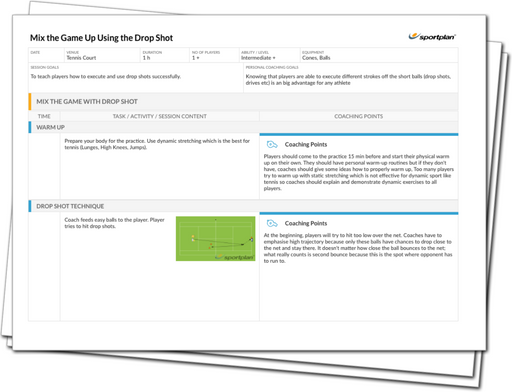 This week we're teaching your players how to perform the perfect drop shot.
Teaching a player how to perform the drop shot can be extremely difficult, they will often try and hit the ball too low over the net. So this week's session teaches players the correct technique for playing the drop shot, with four video drills that will improve your players.
As well as ensuring they use correct technique, this super session also works on adding variety to a players' game by alternating between drop shots and offensive shots, as well as teaching players how to react to being on the end of a drop shot with a high intensity drill.