Search
results for

: Fun Games

We found 11 results matching your criteria:
Drills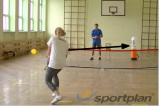 category: Backhand-Drills
In this drill, the player works on hitting with high trajectory over the net. This exercise forces kids to swing from low to high to achieve good c...
Web Videos
Rob Cherry Tennis - ... 10000+ FREE Tennis Coaching Videos and Articles.
From ... - race game for beginning tennis players - from www.WebTennis24.com, www.WebTennisDrills.com.
Rob Cherry Tennis - ... Providing a wide variety of FREE content for Tennis Coaches such as Group Coaching Videos, Mini Tennis ...
Sessions
Teach junior players one of the most important parts of the game - the serve!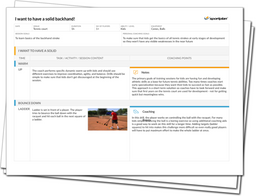 Help develop your young players' backhand and get on track to succeed on court, with this session!
Improve your player's accuracy with simple target games, which will leave them with a smile on their face!