Search
results for

: Finishing

We found 29 results matching your criteria:
Drills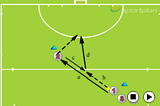 category: Passing-Receiving
A. Player 1 passes the ball to player 2.
B. Player 1 then follows his/her own pass.
C.
Web Videos
Jaap Stockmann and Tom Boon give us a full walkthrough of field hockey from the perspectives of both the striker and goalkeeper, discussing positionin...
Freestyle hockey skills from Lewes hockey players Ed Firth and Sam Heinzl.
Usain Bolt kisses the track at the Olympic Stadium after winning the men's 200m final on Thursday night. (CNN)The fat lady is starting to clear her th...
Sessions

Senior: Help your players hold their nerve in the 2v1 as they practice drawing their defenders out of position and switching the ball into space
Change your players' running pattern to get them tying the opposition's defence in knots - perfect session to work on your team's attacks!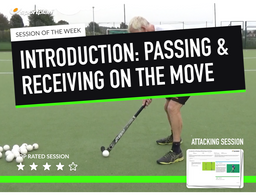 Don't stop moving! Speed up gameplay by working on your junior players' ability to pass and receive on the run!
Help your players spot defender's weaknesses, especially when the odds are stacked in their favour - and make the overload count!
Community Drills
*Use the Mini-goals*Here the players will practice the forehand spin and the backhand spin finishing with a shot in a mini-goal.Make sure the players ...
Groups 1, 2 & 3 start with Kate. Switch at 9:30am
ball starts out wide. 1-2 in and out before playing the ball in to the t spot.ball back towards p spot for finishingplay both sides but emphasise righ...
Coach (or player) hits at the keeper so that they save it back into play.Players then have to react to the rebound, Blue team are trying to score whil...