Search
results for

: warm up

We found 45 results matching your criteria:
Drills

category: Passing-and-Receiving
Soccer Warmup Instep Pass Passing and Receiving Players between two cones jogging on the spot. Play a flat pass between the cones to the other player...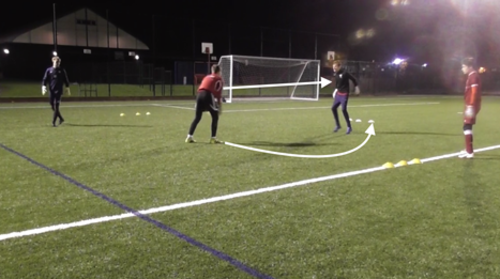 category: Goalkeeping
Soccer Footwork Square Warm up Goalkeeping *AUDIO DESCRIPTION ON* Set up a square with cones on the outside of the square. Should be about 20yds by ...

category: Warm-Up
Soccer Pac Man Warm Up Objective: Initial pulse raiser to get players focus & physically prepared for the session. Detail: Mark out a 20 x 20 grid wi...

category: Agility
Soccer Warm Up Grid Agility Split your players into two groups. Half of the group runs around the outside of the square for one minute at 60% pace. A...
Web Videos
How To Warm Up Before A Soccer / Soccer Game - Download a FREE soccer training course at - ... Learn how to warm ...
Soccer Warm Up Exercises ▻ Soccer Warm Up Stretches are the topic of today's video. And more importantly how to warm up before soccer games the prop...
Warming up prior to training and playing a match is essential to not only preventing injury, but also for optimizing your performance. In this video I...
Sessions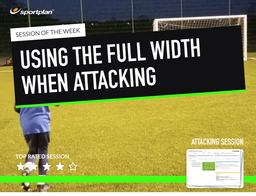 Stretch your opposition and drag defenders out of position with this wide attacking session, complete with two great conditioned games!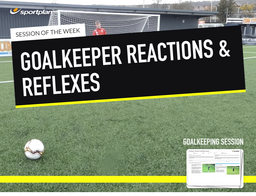 Confidence building session - Use this session to improve your goalie's reflexes, reactions and conditioning between the sticks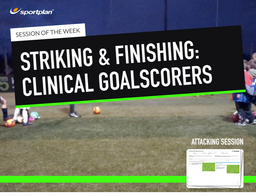 Goals win games. That's why this session teaches your strikers to finish like these two prolific goal-scorers through a variety of finishing skills, d...

Use this pass and move plan to improve your team's in-step passing technique - helping them to keep possession for longer!
Community Drills
Stretches, pick a leader.Agility warm up.
Short pass only 10yards, long pass 15yards. Players receive behind pole. 2 touch, Once under control introduce 2 balls. 2-3 minutes then swap directio...
Coach shouts go and 1 player from each side runs out to the cones and as they reach the cones the coach throghs the ball in verious ways so the two pl...
sideways movement forward - touch toessideways movement backward - high knees