Striking and Finishing, like Costa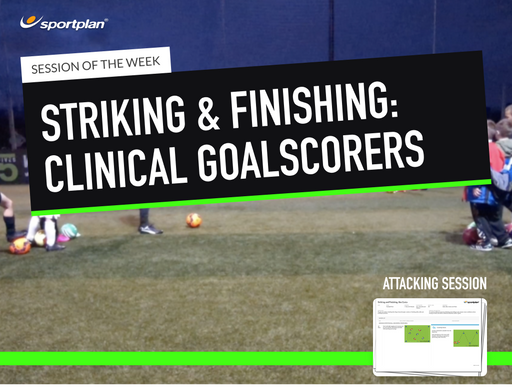 Top strikers have an ability to run with the ball with quality, keeping it when under pressure and finishing from all areas. That's why we've taken prolific attackers this season Diego Costa and Sergio Aguero as inspiration, as we work on different aspects of finishing and striking to give your players more confidence when faced with goal.
What's in the session?
To improve your players' prowess in front of goal this session is attack focussed from start to end. Following a simple team warm up we then work on the following attacking skills:
Shooting under pressure
First time striking,
Attacking heading and
Holding up the ball
Don't miss the open goal, give this session a try with your team tonight!
This session is available as part of an Interactive Coaching Pack, scroll down to learn more