Fitness Football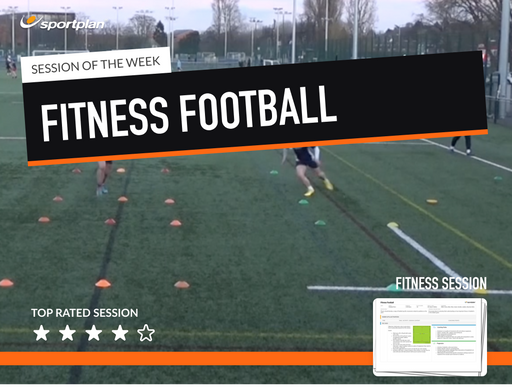 The modern football game is fast, physical and demanding. If you?re not up to it fitness wise, you?ll soon be left behind. Use this session to develop your players fitness levels specfic to their position.
What?s in the Session?
Players attributes differ to what position they?re playing in, so it makes sense to condition them in pre-season accordingly. Start of with a group warm up before moving onto the position specific exercises. It?s time to have a bit of fun with the exercises whilst working hard; get the ladders and hurdles out to work on the midfielders footwork to be able to find space in the congested areas in the middle of the park. Get your forwards working hard on their agility to change direction to make a lead to receive the ball of the shoulder of defenders. The defenders practice will encourage players to stick with their man to not give the forwards a yard of space. Finally, the goalkeepers will be working on their spring and agility to cover the whole goal.
Ensure every player on the field is conditioned to suit their position and are in the best shape possible come the start of the season.
This session is available as part of an Interactive Coaching Pack, scroll down to learn more