Using width when attacking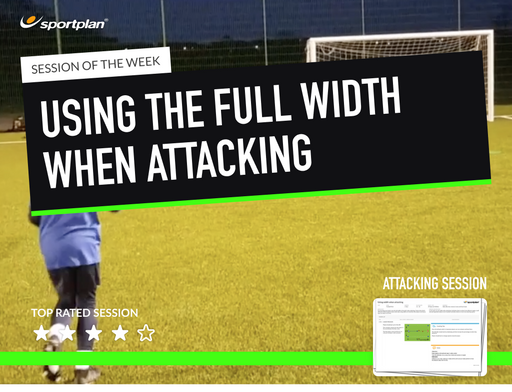 To get your team to use the full width of the pitch and stretch the opposition this week's session encourages your players to adopt wide positions and make attacking runs into space!
Playing wide is a great way to break down your opposition, especially if they're deploying a tight defence. By spreading out you give the opposition two choices - either they let you roam in space or they track you, leaving space for others to run into!
What's in the session?
Starting with a dribbling warm up we then go up a gear, getting your players to lift their head and look for wide options on the wings in a passing and receiving exercise. After all that we finish on a high, with not one, but two great playing with width conditioned games!