Plan B defending - On the edge of your Box!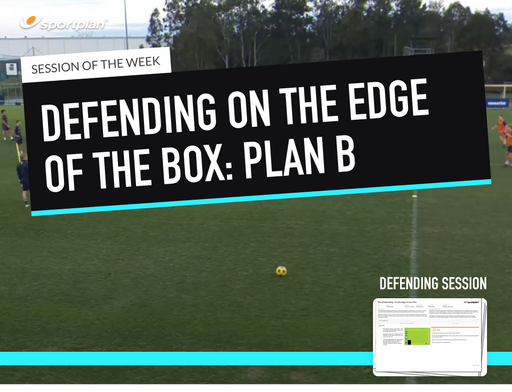 This week we work on your players' Plan B Defending to help tighten your team's defending and keep your players motivated at training!
---
It stands to reason that the closer the opposition are to your goal, the more dangerous they are to your team! With this in mind your defence should keep them away from their goal for the full 90 minutes. However, that's wishful thinking and eventually the opposition will break through, which is why your team needs a Plan B!
Your Plan B can be teaching your players to deal with defending on the edge of your 18 yard box - knowing not to dive in whilst still trying to win the ball back!
What's in the Session?
The drills in this week's session have been designed to recreate high pressure defending scenarios. Although this session is focused on improving your defence, your attacking players will still be given ample opportunity to test their passing game and skills as they try to get the better of your defence.
This session is available as part of an Interactive Coaching Pack, scroll down to learn more