Pre-Season - Running and Dribbling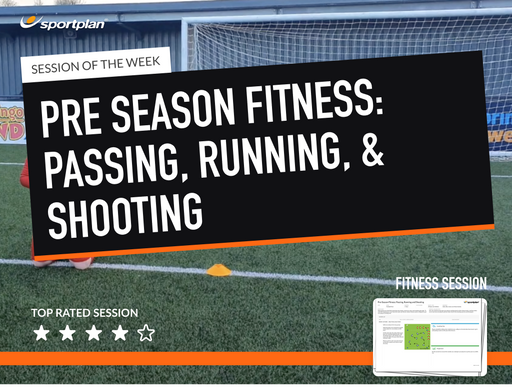 When players get tired, their game becomes sloppy. Passes go astray and mistakes get made.
That's why this week we've got a pre-season football-fitness session to get your players' legs moving.
All the drills in this session have a footballing element built into them, working on dribbling, passing and shooting within a fitness framework. Not only will this plan get your players working hard on their fitness levels, it will also allow you to see how they perform when fatigue kicks in.
Fitter teams are better teams - Get your team in shape so that when it gets deep into the game, they only get stronger!
This session is available as part of an Interactive Coaching Pack, scroll down to learn more