Developing Attacking Play - Counter Attacks and 1v1 Confidence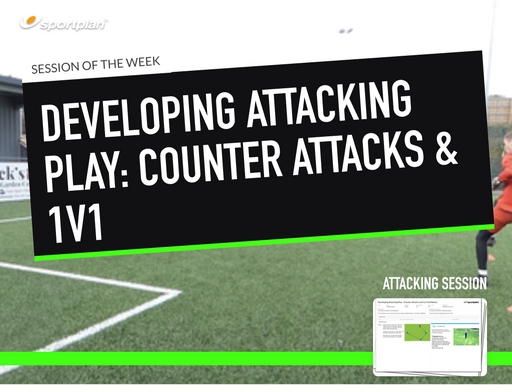 This attacking plan looks at how your team can improve their counter-attack, to quickly change the point of attack. Stun your opponents by winning the ball from their attack and forming one of your own, catching them off-guard.
What's in the session?
The drills in this plan look at developing the all round attacking ability of your team. No matter what position they play, all your footballers are encouraged to create space and improve their 1v1 dribbling and passing ability, while also looking for an end product.
Goals win games in football, so use this plan to improve your team's positive passing and encourage them to counter-attack more regularly.