Search
results for

: Tutorial

We found 32 results matching your criteria:
Web Videos
A tutorial I made for my MYP personal project.
Hi! My name is Jacob and welcome to my YouTube channel! What once was a dream is slowly becoming reality as I continue my journey through life whilst ...
A well executed sidestep is a very effective weapon to have in the game of rugby.. Welcome to my tutorial and I hope you get something out of it! Noth...
Passing the rugby ball may seem like an easy task, but when you are sprinting at full speed, a well executed pass to the chest is MASSIVE and will ope...
Sessions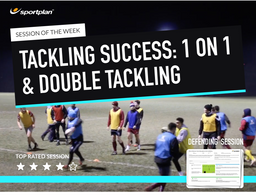 Focus on technique to ensure your players tackle safely and powerfully, as well as looking at the progression from a 1-to-1 'fit' tackle to a positive...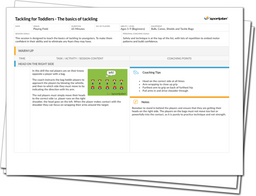 Lose the fear of tackling by teaching correct technique. That's the maxim for this session as we look at ways to get your children excited about tackl...
Keep your players safe! Review the basics, coach the key points of these two important skills and give players plenty of time to learn and improve
Banish end of season mistakes with this pass and support recap session - packed with fun games to keep morale high at training
Community Drills
Here is a step by step tutorial video on how to execute the perfect chip and chase. Included are two variations on the technique, when to use it, ball...
Here is a tutorial video of how to execute the highly controversial Tackle and Jackal in Rugby. Included is a slide on Law, when and how to execute it...
3 Stages building up gradually. Stage 1: In pairs with a ball, set them up 3m apart on a cone facing opposite ways (north and south), also set up 2 mo...