Search
results for

: warm

We found 48 results matching your criteria:
Drills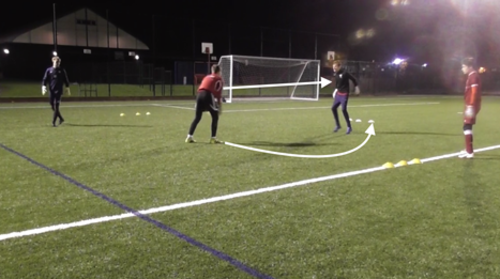 category: Goalkeeping
Soccer Footwork Square Warm up Goalkeeping *AUDIO DESCRIPTION ON* Set up a square with cones on the outside of the square. Should be about 20yds by ...

category: Agility
Soccer Warm Up Grid Agility Split your players into two groups. Half of the group runs around the outside of the square for one minute at 60% pace. A...

category: Conditioned-games
Soccer Wembley Singles/Doubles Conditioned games Objective: Get players physically prepared for the session through a fun activity linked to ... 3 vs...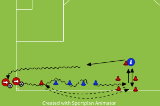 category: Agility
Great for warm ups.
Players dribble through the cones, pass to the waiting player at the end of the cones and then run back to touch the fir...
Web Videos
How To Warm Up Before A Soccer / Soccer Game - Download a FREE soccer training course at - ... Learn how to warm ...
This is one of my pre-training dynamic warm ups. After a 5-8 minute light jog, I will take the players through this warm up in preparation for the the...
Sessions
Don't let route one football be the downfall of your defence! Use this plan to practice how to move and defend against the ball over the top.
Teach your players to shield the ball from defenders and play with tiki-taka flair using this Spanish-inspired plan.
Move the opposition's defence and practice passing into space with this switching session - working on quick and accurate passes.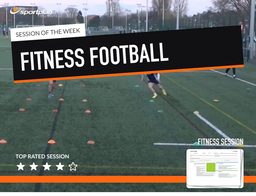 Every position demands different attributes and levels of physicality, so why don?t you train your players differently to match!? Use this session to ...
Community Drills
Stretches, pick a leader.Agility warm up.
Short pass only 10yards, long pass 15yards. Players receive behind pole. 2 touch, Once under control introduce 2 balls. 2-3 minutes then swap directio...