Search
results for

: serve and volley in doubles

We found 27 results matching your criteria:
Drills

category: Serve-and-Return
Tennis Serve and Volley Serve and Return Player 1 serves a 1st Serve and follows it in to hit a volley. If returner is finding it hard then serve a 2...

category: Rally-Drills
Tennis Progression of Serve and Volley Rally Drills Description same as t30031 however if server can make 1st volley a winner they score 2 extra poin...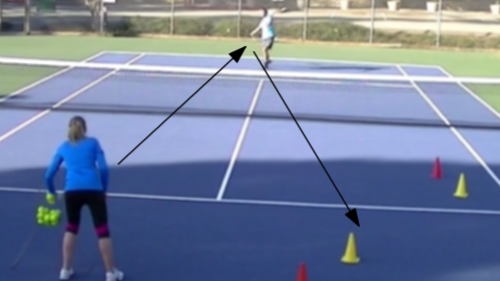 category: Volley-Drills
Tennis Conscious doubles game Volley Drills The player serves wide to the deuce side and the coach feeds short ball to deuce side. The player hits de...

category: Volley-Drills
Tennis Ad serve + half volley deep Volley Drills Cones are set in the deep corner (ad side). The player serves from the ad side and moves to the net,...
Web Videos
... If you ever want to be a high level doubles player then being comfortable with the serve and volley is absolutely crucial! In todays ...
... - The return of serve in doubles can be very different from the return of serve in singles. In this video we look at two points from ...
If you play doubles then you definitely should be serve and volleying a lot! If you play singles you should serve and volley at least every now and th...
... Moving into the net is a huge part of doubles strategy. In this video see how you can hit your return of serve simply in order to ...
Sessions
Work on the tactical and technical areas of the doubles game, making your players aware of the different priorities needed than in a singles match!
Unlocked