Search
results for

: Grips

We found 19 results matching your criteria:
Drills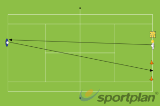 category: Backhand-Drills
Coach feeds balls to the backhand side. Player alternates backhand drive and backhand slice in cross court direction.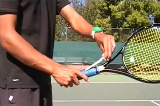 category: Forehand-Drills
Player inserts a pen between the hand and the racquet's grip. Player imitates forehand without changing a grip.
In this exercise, the pen i...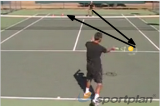 category: Forehand-Drills
The coach feeds balls to the deuce side, whilst the player alternates forehand topspin and forehand slice in cross court direction.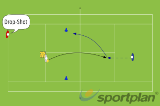 category: Forehand-Backhand-Drill
The coach feeds a mixture of 6 balls from the basket around the mid-court area. Players must hit a minimum of 2 dropshots from the set of 6 balls f...
Web Videos
... Ever wonder exactly what each of the tennis grips are exactly? In this video lesson I'll go over the continental, eastern forehand, ...
Different tennis grips explained in detail. Go to: ... and learn how to hit bigger serves&forehands ...
... Click the link above to get access to our free serve course. Video 1-The Fundamentals Of A Good Serve Video 2-How To Get ...
... This video explains how to find a tennis grip. Grips are EXTREMELY important. They are ...
Sessions
Develop your players? ability to return the first serve of their opponent by minimising backswing, teaching them about tactical shots and simplifying ...
Community Drills
Continental Grip:ServeVolleySmashForehand GripsEastern Forehand GripForehandSemi-Western GripForehand Topspin