Search
results for

: free

We found 42 results matching your criteria:
Drills
Created using our animator and drill sketching tools, and video hosting services there are over 1000 free drills, exercises and videos. Community Rug...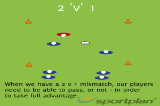 category: Passing
This is a simple 2 v 1.
The two players have to get past the one defender without being touched, that's it.
The defender wi...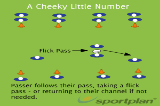 category: Passing
Give each training area one ball and tell the players the following......
Let's just get the ball moving down the line. Give the playe...
Web Videos
Jim discusses the ramifications of the Six Nations going behind a pay wall and no longer being shown on free to watch TV. #SixNations #DontMessWithJim...
New England Patriots safeties Patrick Chung and Nate Ebner are now minority owners of New England Free Jacks Rugby Club. Emerson Lotzia asks the ...
Are you looking for a way to watch every single match from the Rugby World Cup 2019 online for free? Here you can see how it is done. It is easy to wa...
Sessions
Think quickly and get past the opposition, with this attacking skills session!
Improve how your team exploit mis-matches in the opposition's defence to get them creating more try-scoring opportunities with this attacking skills s...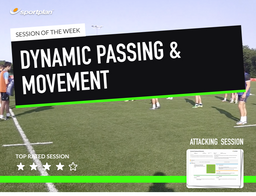 Improve your player's confidence in a pressure-free environment, with this passing and moving session!

Improve your players decision making and passing ability and timing and attack proactively with pace and decisiveness to cut through defences at will.
Community Drills
Hit and go to ground, Pop to support.Straight over. Stay on ground untill there it is free to go. and back in line/support.
2 V 2 Tackle & Ruck support drillCreate a 6m x 8m grid.Red player with the ball is tackled inside the grid by the Blue defender at the opposite si...
3 Player will have the tackle bag and contest the ruck A pod will ingage the ruck, hand off the free player. Pod will need to recycle 2 more...
All players carry a ball in two handsCatcher catches by touching another player with the ballWhen caught players are "frozen" and hold ball ...