Varying options for the ball carrier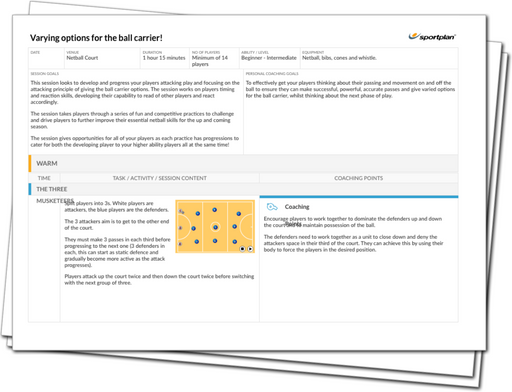 Make sure that none of your team are isolated when on the attack with this week's session, as we work on developing their attacking play and becoming an option for the ball carrier. By working on your team's reactions and movement, we'll get your players arriving to the ball faster than their opponents, ready to provide an option for their team-mates.
Through a series of challenging but fun activities, get your players working in a number of competitive practices, helping them to be well prepared ahead of your next fixture. Use top drills such as Diamond getting free, to help your players use a number of techniques to get free from their marker, such as feinting. It's important that your players understand the need to support their team-mates when going on the attack, so work closely on their movement, reacting quickly to the pass.
Don't let any of your team go on the attack alone! Make sure your players are ready to provide an option and improve their attacking play.