Speed and agility to beat the defence!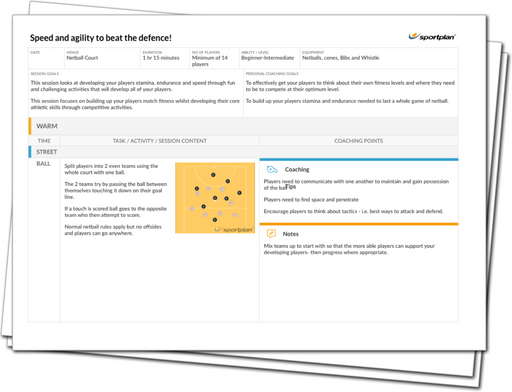 Develop your team's stamina and speed with this top fitness session, with the use of fun yet challenging exercises, to get them working hard this week! It's important that your players also get thinking of their own fitness levels away from training and get up to their optimum level of performance.
What's in the session?
You need your players to last the full 60 minutes on court, so it's important that your players are able to perform at a high level, by improving their stamina and endurance. Work on their fitness with exercises such as Zig Zag Drives, before then focusing on their speed and agility, with a number of sprint exercises. By improving their agility, they can then improve their ability to lose their marker and create that all-important space, helping their team-mates to launch successful attacks.
Leave the defence standing still and help your players improve their fitness in your training!