Protecting space to maximise success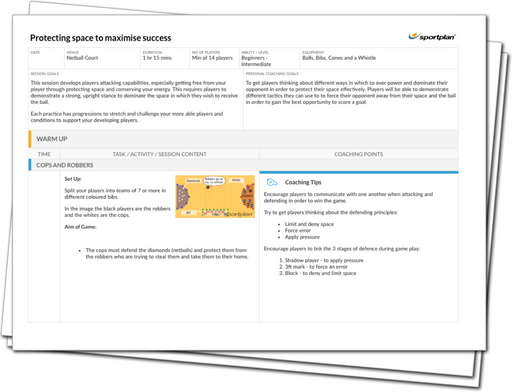 Work on your team?s attacking capabilities, particularly with getting free from their marker through protecting space and conserving their energy to be ready to launch successful attacks. This will require your players to demonstrate a strong, upright stance, which will be improved on in this session, so your players are ready to dominate the opposition!
Get your players thinking of different ways to overpower the opposition, making them aware of the space around them and be up on their toes, ready to maintain possession of the ball. Stress the importance of communication between your players, as we get to work with a number of challenging exercises, making sure that your team are working together to keep the ball.
Guard the space in attack with this session!