Outwit your opponent with lightning speed and agility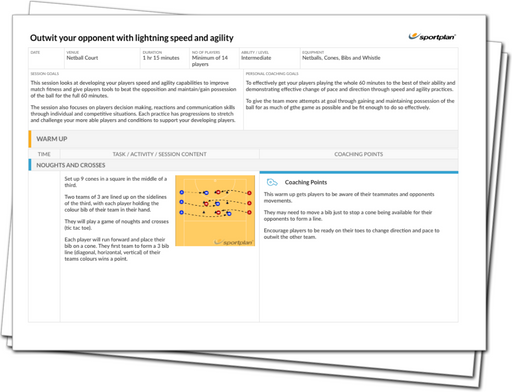 Improve your player?s match fitness and give your players the tools to last the full 60 minutes with this fitness session! Develop your team?s speed and agility, so your team can show lightning pace on court and be able to change direction at speed, keeping one step ahead of the game.
By improving their match fitness, your players will be able to perform at the highest level of performance on court throughout the entire match, keeping them focused and able to keep playing their game. We also focus on their decision making, reactions and communication skills in this session, with plenty of competitive exercises to get your players entertained for your next match.
Sharpen up your team?s fitness and improve their attack with this top fitness session!