Developing decisive, dominant players!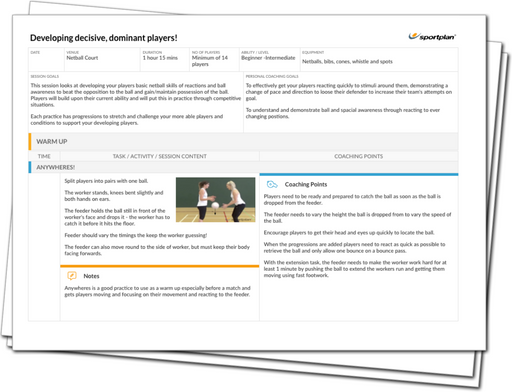 Develop your players into becoming both decisive and dominant on court, ready to be one step ahead of the opposition, with this attacking session! Help improve your player?s game with several competitive exercises, making sure they are fully prepared for your next match.
Go back to basics and work on the key skills needed in Netball, such as reactions and ball awareness, helping your team to gain and then maintain possession of the ball. Changing pace and direction is another key area to work on with your players and with exercises such as Quick Reactions Leap Frog, this will help get your players ready for a competitive match situation.
Get your players bossing the play on court!