Increasing Interception Opportunities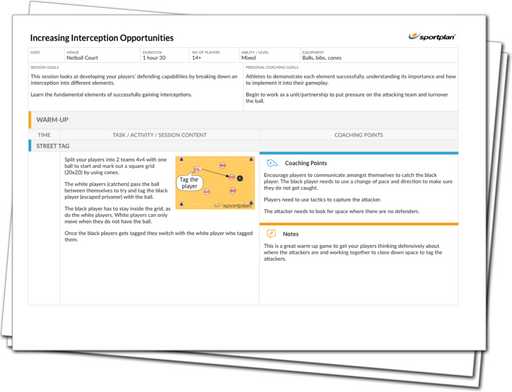 There are a number of key factors to increase interception opportunities, these include movement, angles, timing and being able to dictate and limit space.
The session begins with a fun warm-up focused on getting your players to think defensively about limiting the attacker's space and dictating their movement. The session continues this theme, providing a number of drills focused around forcing the attackers in certain directions to limit their space and promote turnovers. The session also looks at your defender's angles, movement and timing, which are crucial in obtaining interceptions. The session concludes with a small game that provides your players with numerous interception opportunities.
By developing these skills will help enhance your team's defensive capability and increase interceptions.