Netball Fun and Games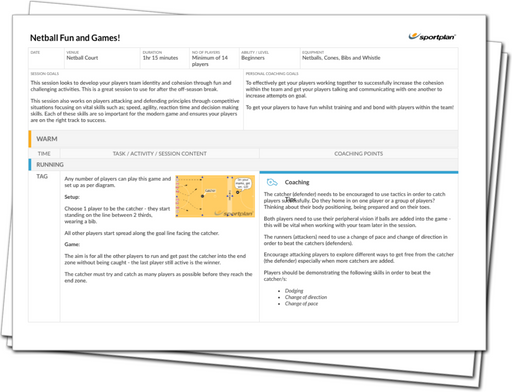 Have plenty of fun with your players in this week's session, helping your team bond and enjoy playing Netball! This is a great session to use when coming back from the off-season break as not only will it be a fun session, you'll also be working on your teams attacking and defending principles, getting them ready for the next game.
What's in the session?
Work on key core skills such as speed, agility and decision making, whilst increasing the team cohesion and breaking the ice between players. It's important that your players communicate with their team-mates on the court, making the correct decisions to create more opportunities on goal.
Get your team to bond and leave training with a smile!