Mastering effective footwork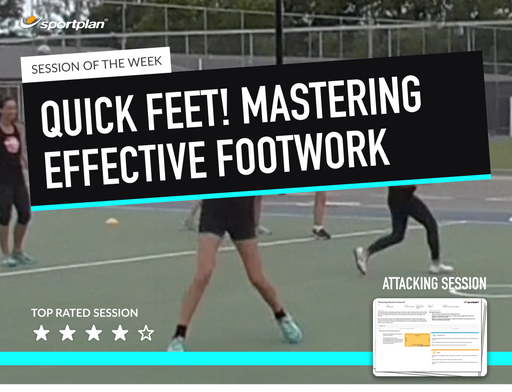 Mastering footwork is crucial to be effective in attack, allowing you to get free from your defender and control the speed of the game.
What's in the Session?
The session begins with a fun warm-up looking at your player's movement, whilst encouraging your players to push off their outside foot to change direction. The session developed, continuing looking at your player's footwork, encouraging short, sharp movement in order to get free from the opposition. 'Face forward' supports your players to use small, fast footwork, changing their body angle in order to make strong offers for the ball. The session concludes with a normal game of netball, with certain conditions placed upon the game to get your players demonstrating what they have learnt.
Get your players footwork and movement up to scratch to increase your team's success.