Maintaining Possession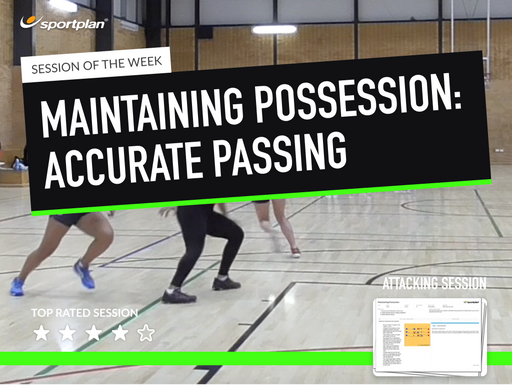 Your players work hard to get the ball but then they struggle to keep possession so they don't get the opportunity to score! Help them out by working on accurate passing, especially when passing around the defender's 3ft mark. Decision making is also vital for keeping possession; when should your players make a risky pass and when should they play it safe by passing back.
What's in the Session?
After a fun competitive warm up we go back to basics with practicing different types of passes that can be used to get around a defender's 3ft mark. Then two split lead drills make sure your players know how to get into space and avoid having a defender between them and the ball. Develop this into their game with continuous practices that work on both their understanding of the leads, as well as conditioning them aerobically during the session. All of this leaves your players with the skills they need to maintain possession and control the game when it could get away from you.