Limiting ball carrier options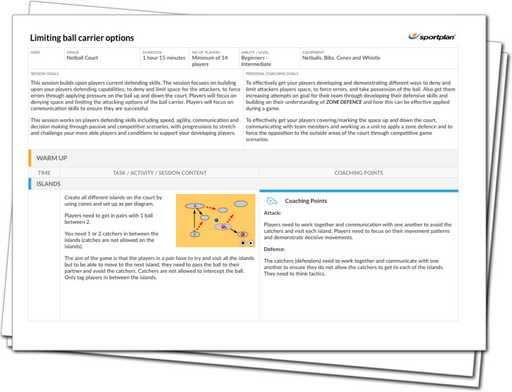 In this session, we build upon your player?s current defensive skills, ranging from limiting space for the opposition, to forcing errors by applying pressure. To help your team close out their opponents, get them to cut out options for the ball carrier, and being prepared to take possession of the ball for an attack of their own.
What?s in the session?
With plenty of fun but challenging exercises, help your players to communicate together in defence, and improving their anticipation skills so they are able to ready when to intercept the ball. Build their understanding of zone defence and when this can be effectively used in a game, decreasing the opponent?s chances on goal.
Work on the different parts of defending, including speed, agility and decision making, so you can limit the options for the opponent in possession. Don?t miss a trick with this session!