Effective execution of Set Play from the Centre Pass - Intermediate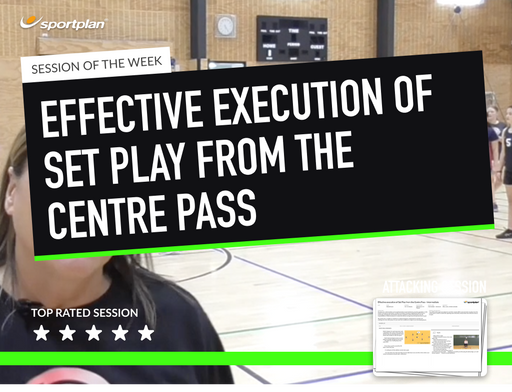 Set plays are a vital tool that can be used tactically to exert dominance over the opposition. These set plays will be your 'go to' if you are struggling.
What's in the Session?
The session starts with a fun warm up to get your players moving and raising their awareness. It also helps to develop their footwork and speed of movement, which is vital for a successful centre pass. '3 Man Weave' helps your players develop as a unit, working together to get the ball through court. The session progresses to introduce a number of centre pass set plays. Each set-up is well explained, with a visual real-life example on court, alongside coaching points to allow your team to perfect each one. The session concludes with a game of netball, with certain conditions placed upon the game to get your players demonstrating what they have learnt.
Set plays are important to have in your coaching toolbox as they can help give your team confidence and a strategy to gain success over the opposition.