Developing the Route One Ball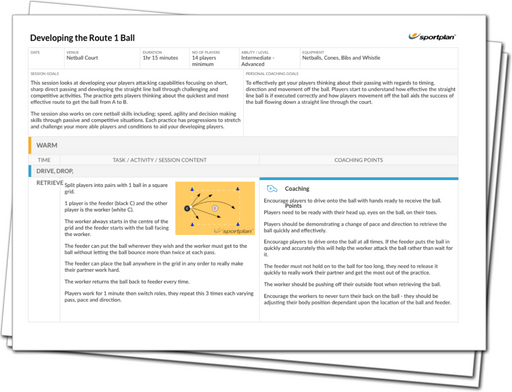 Develop your young players? capabilities with your route one Netball, focusing on their short, sharp passing to help create more chances on goal. Work on the straight line ball with a number of challenging exercises, not only working on their passing skills, but also getting your players to also think about the most effective way to get from A to B. It?s important that your team consider timing and movement when they look to pass the ball, helping your players to successfully get down the court and not having their passes intercepted!
Also work on your player?s core Netball skills in this session, such as speed and agility, making sure that your team are fully prepared to be competitive on court.